Free download. Book file PDF easily for everyone and every device. You can download and read online A journalists note-book file PDF Book only if you are registered here. And also you can download or read online all Book PDF file that related with A journalists note-book book. Happy reading A journalists note-book Bookeveryone. Download file Free Book PDF A journalists note-book at Complete PDF Library. This Book have some digital formats such us :paperbook, ebook, kindle, epub, fb2 and another formats. Here is The CompletePDF Book Library. It's free to register here to get Book file PDF A journalists note-book Pocket Guide.
I suspect it will depend on the nature of the reportage. I have a friend in radio and I highly doubt she intentionally retains the notes at all once they've been used for the story in question.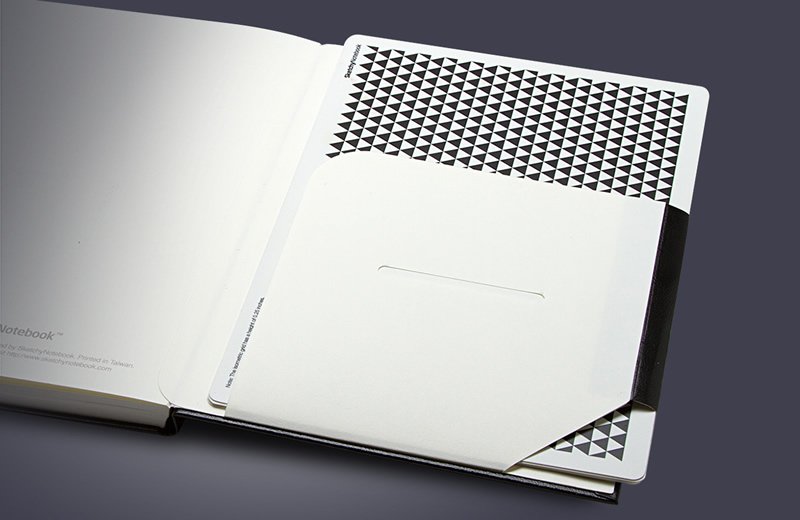 It seems like an ever-changing, forward-looking profession. There are notebooks laying around her place but they don't appear to be organized in any fashion. My apt is filled with tottering piles of notebooks.
Download This eBook
It can take me 5 minutes of puzzling over one to figure out what the story was, and often I can't figure it out at all. Sometimes I get in a decluttering mood and just throw some out. That said, I'm not an investigative reporter and I don't like to do long-term projects, which means I've never ever needed to look at any of them.
The only information they might contain that I'd need - phone numbers - are already transferred to a source list.
The Reporter's Notebook - Mark Hansen (Columbia Journalism School)
And indeed, one of the times I was subpoenaed, I was actually advised that the less extant notes you have the better: you want to testify to the accuracy of what you reported, and no further. Not sure how good that legal advice was, though. Most people I know keep their notes for at least a few years. I used a reporter's notebook, drew a line straight down the middle, took shorthand notes half T-line and half my own on each side, scribbled the date in the top right hand corner and the interviewee name along the bottom of the page, along with the story slug.
I'd try and flick back through the day, for example while I was on hold on the phone or whatever, to make sure each page had the info on it.
A Journalist's Note-Book by Frank Frankfort Moore
I also dated the front of the notebook with the first interview date and the last interview date in that book. I'd always start a new page for each interview. I had little scribbled icons that I'd circle on the left of my notes. So ''! I stashed each finished notebook in archive boxes under my desk with the most recent books on top. I never, ever dug into the boxes, but I did sometimes flick through books that I hadn't stashed yet, that were still floating around on my desk or in my overflowing ''to file'' tray.
When I took notes on a computer, I'd just open up a word document, name it with the date in year, month, day order and the interviewee's name and file it in a folder called ''Interviews''.
An ode to reporter's notebooks - Columbia Journalism Review
So Bob Smith. One note about rubber bands: they tend to disintegrate and a snap and b stick to things. Waaay after the fact here, but here's one more data point for the history books. And I'm kind of obsessive about note taking and filing, so I'm glad to have some place to unload. I take more notes over the phone than in person. As I call people, I maintain a phone log, where I write down the name of the person I'm calling, their phone number, their organization, the time of my call, and a few notes. Usually if I get through to the person I just put a check mark in the note space.
I type over-the-phone notes into a basic word processing document with the person's name, title, organization and contact info in bold at the top, and questions that I want to ask are also typed in bold. All notes are saved into the same folder on my computer, and because of my naming convention they automatically sort chronologically. I always know what day I had a particular conversation by the file name. Hand written notes I take in different types of notebooks, depending on the circumstances.
If I'm covering a meeting or sitting down with someone and I know I'll have a desk, I like legal notepads. Legal pads give you lots of room to write and organize your thoughts, but they're a bit unwieldy if you'll be walking or standing, or if you just don't know what you're getting into, so for most interviews I use hand-held white reporters notebooks. Used to use stenopads, but my current job doesn't supply them. Whatever the notebook, on the first page of my hand written notes I write the date, name of the person I'm talking to, organization this person represents, and a few notes on questions I'd like to ask.
I can just write " 3 - quote quote quote" or "glasses - blah blah blah" and then later look back and see who was the third person from the left, or who was wearing glasses. I like to fold over a sheet from the back of whatever notepad I'm using so that it's still attached at the top, but jutting out at a 90 degree angle from the notepad. I can use this sheet for meta-notes -- questions that occur to me that I don't want to forget to ask later, other people to talk to later, etc. I file my paper notes into story-specific manila folders while I'm actively working on a story.
By Charles Foster
When the article is filed, I move them to the appropriate subject-specific folder in my filing cabinet. I also do some interviewing and data gathering by e-mail. I keep a story-specific e-mail folder doing while I'm actively reporting, then archive my messages in subject-specific folders when the story has run.
I keep track of all the typed, handwritten and e-mailed notes that I'm actively using through a ever-evolving Word document that I use to track my work. Below that, I summarize my progress in two columns. The right column: People I need to talk to, research I need to do, photos I need to assign, etc.
British journalists arrested 'for listing PKK affiliates in a notebook': Anadolu Agency
This includes stuff I haven't started yet, as well notes on incremental progress. I list everyone I've interviewed for the story in question, and where I can find the relevant notes. It's also really useful to have detailed documentation if someone threatens to use you or accuses you of falling down on the job. Amnesty International says scores have been placed under house arrest, detained or questioned by police in recent weeks.
Threats, harrassment. Authorities have also turned up the heat on journalists, warning some of serious consequences in a bid to persuade them to not report on Tiananmen. Many news agencies in Beijing have been warned not to go to Tiananmen Square to do reporting and some journalists have even been harassed on streets far away from the square while trying to have basic conversations about Tiananmen and June 4, Authorities say the incident is too sensitive and have tried to block news coverage by harassing journalists and those they would seek to interview. In their meetings with journalists, authorities have reminded reporters that their local news assistants - who, in many cases, blend in with crowds here much better than some foreign correspondents - cannot do reporting work on their own.
And although Chinese law says that reporters can interview anyone who accepts a request, authorities are now saying certain places such as Tiananmen Square require special permission as well. Micromanagement I have been working in China for a little less than two years and have had some encounters with authorities. But the micromanagement around the Tiananmen anniversary in recent weeks makes it hard not to wonder why - despite all of China's other major advances - the government still responds with a knee-jerk reaction in silencing dissenting views.
Why are its leaders apparently so fearful of their own citizens? There are definitely growing threats that Chinese authorities face. Since October of last year, security has been steadily increasing in Beijing following what authorities called a terrorist attack on Tiananmen Square. At the intersection near where I live and work, it has become all too common to see nighttime roadside checks of license plates for vehicles heading in the direction of Tiananmen Square. That intensity has grown following the brutal and tragic knife attack at Kunming railway station, where black-clad attackers killed 29 and wounded more than people in March, and two other deadly attacks in Xinjiang.
The government has blamed those attacks on separatist militants. On the afternoon of June 3, at about the same time that tensions were starting to build 25 years ago between the students and troops brought into Beijing to clear the square, I took a ride on my bike down Changan Avenue, the wide Beijing throughway that goes straight to Tiananmen Square.
At every intersection, and along the way in between there were police in every direction. Security was particularly tight around nearby entrances to the city's expansive subway. The entrance to the Forbidden City teemed with tourists, and lines backed up at each end where intensive security checks were carried out. Some people mingled about in Tiananmen Square, but there were more police and concession sales owners than visitors. As I drove back to the office, I stopped at an intersection and glanced up at the Beijing Hotel where the iconic photo of Tank Man was shot.
Sitting there with the cars and bikes racing by and the sun scorching down, it was hard to imagine what that moment must have been like, with the rumble of tanks and one man standing in their way. Several blocks away at a daily press briefing, spokesman Hong Lei once again laid out the government's position on Tiananmen, stating that the Chinese government reached a conclusion about the political turmoil long ago.
76 Best Reporter's Notebooks images in | Notebook, Cartonnage, Laptop!
Tartuffe!
Flyboys, round engines and spooks.
Sarajevo Notebook: For Journalists, The Story Of Their Lives;
He also had this to say about dissidents in China. Open main navigation Watch. English English voanews. Learning English learningenglish. Bosanski ba.
New ideas of 2008.
Behaviour Change Communication in Action: A study of Ugandas ABC Aids Communication Model.
Paying the price.
Accessibility links.
Behaving WELL.
Similar Books.